About the author
John Brooke lives in the Villeray quartier of Montreal, a short walk from Marché Jean Talon and Parc Jarry, with his French-born wife Annie and Mick the cat.
[…] the kind of writer who can consistently achieve that noblest of fiction's aims: to render the local so faithfully that it becomes, paradoxically, universal. – Montreal Review of Books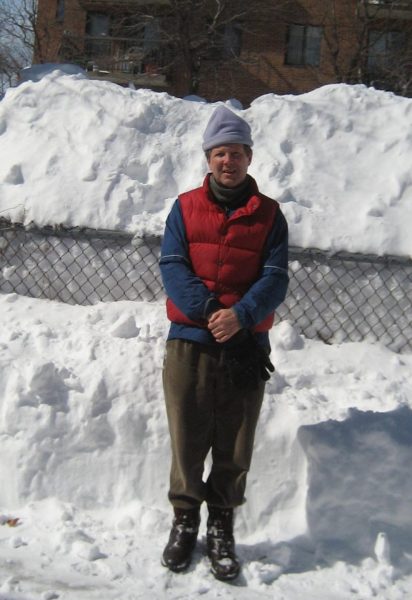 Before writing, John worked as a film editor and made four short films about modern dance. Life with Annie opened the way to summers in France, home of Inspector Aliette Nouvelle. The Voice of Aliette Nouvelle was published in 1999. The Aliette series comprises seven books. Walls of a Mind was short-listed for the CWC Arthur Ellis Award.
John's short story The Finer Points of Apples won the prestigious Journey Prize in 1998. This story became the inspiration for Last Days of Montreal, a novel focusing on life in a quiet cul-de-sac during and after the 1995 Referendum on Sovereignty.
In 2001, John won a CBC short fiction prize for The Death of PJ Barford, which became the starting point for The Barford Threesome, a novel revolving around the travails of three fathers, recently completed and seeking a publisher.